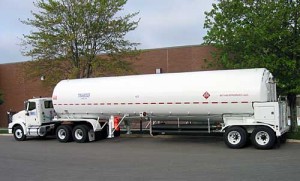 With the largest Liquefied Natural Gas (LNG) transport trailer fleet in the Northeastern United States and lengthy lead times for new equipment purchases, Transgas is in a position to assist with the current demand in the industry. Transgas will consider equipment leasing requests on a case by case basis. Careful review of intended equipment use, duration of lease, and planned usage area will be taken into consideration for all leasing inquiries. Both short and long term leases are available.
LNG Equipment for Lease:
D.O.T. double-walled  MC-338 cryogenic tankers
Ambient and heated vaporizers
For inquiries please contact our Sales Department by phone at (978) 856-2903 or by email.