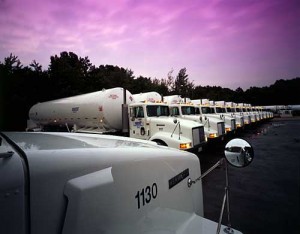 Safety is not just an overriding priority. It is a value that guides each member of our Transgas team. Transgas is committed to conducting its business in a manner that protects the safety of employees, customers, others involved in our operations and the public.
We strive to prevent any and all accidents, injuries, and occupational illnesses through the active participation of every employee in extensive safety training. Transgas is committed to continuous efforts to identify and eliminate or manage safety risks associated with its activities.
Transgas Employee Training
Transgas takes great pride in our employees and the ongoing safety training each member of our team receives. Transgas' commitment to employee safety training includes:
D.O.T. mandated safety and training programs
LNG Familiarization Training
Process Safety Training
Monthly Process Safety Topic Review
Extensive In-house training
Supervisor to Driver training
On the road safety observations
Safety/Performance rides
Computer based training and simulation
DriveCam recorders in each vehicle
Transgas is proud of our continued commitment to safety and our excellent safety and service record. Please see our motor carrier profile listed on the Federal Motor Carrier website. Transgas Inc. is listed under our DOT number, 68283.